Yo yo yo… Jeffy here. I'd like to take this opportunity to welcome you to the official RSDN takeover week for: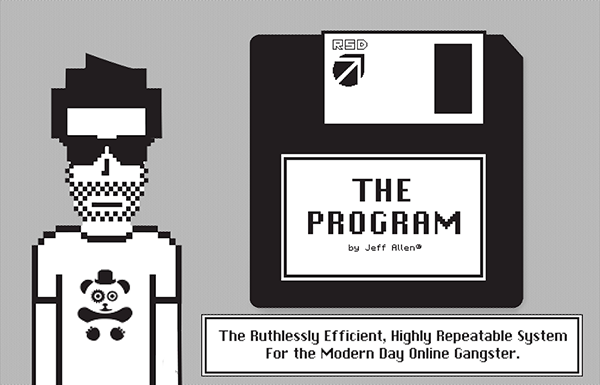 Today's video kicks off the series with a brief introduction of some of the things you'll be learning this week absolutely for FREE.
In the clip, you're going to learn how I basically RUINED MY LIFE for the past three years collecting and analyzing the data that went into the creation of this system, and how I ended up fucking over a hundred women in the process. More importantly, you will be able to replicate these results in a fraction of the time by applying the strategies I outline in THE PROGRAM.
(official release date: November 2 at noon EST)
Additionally, I'm going to tell you what exactly the upcoming videos will cover. I've put a great deal of actual content from The Program itself into these clips, so you'll be able to start implementing these strategies right away to improve your online game in advance of the actual release date.
Click on the link below to sign up for the VIP interest list and be notified IMMEDIATELY when the videos are released:
If you get on the VIP list, when you pick up The Program, you'll also get an INSANE bonus package that I've put together for you!
The first bonus in this special "goodie bag" I've prepared is an audio book version of my infamous book "Nine Ball: Confessions of an Angst-Ridden Maniac Who Decided to Get Laid or Die Trying."
I recorded this one myself in the sound booth, and let me tell you, it was a blast to create. Yes, some parts were a bit emotionally jarring to relive, but overall I had an awesome time reading the book aloud, going through and doing different voices for all the different characters.
If you liked reading the book, then I think you'll find that hearing it narrated in my voice, the guy who actually wrote and lived it, gives it entirely new layers of depth and meaning.
If you've never read it before, either because you never got around to it or just don't have the time to sit down with a book, this is a great way to experience it.
So this is one bonus package that you DON'T wanna miss. HOWEVER, you can only get this bonus if you purchase THE PROGRAM via the links on *THIS LIST*
Take a minute RIGHT NOW and get on the list by clicking the link below:
So buckle up, this week's content is going to be… something else. The next video after this will reveal the biggest (and funniest) NO-NOs that guys make online that make chicks immediately "swipe left" and NEXT your profile before it even gets off the ground.
See you then!
And in case you missed it, I did a video about our Tinder Shenanigans with Julien last week: